Why Evyap?
Our employees are always our priority. Our company's growth is directly proportional to our employees' development. Continuity in development keeps your personal and technical competencies up to date and also keeps you open towards development opportunities during your career. Therefore, we have created our Evyap Maturity Model. The Evyap Maturity Level blends the attitudes and behaviors which have brought us to today and the understandings and approaches which will carry us to the future. In the Model, we have defined our strong areas which have brought Evyap to this day and which we believe to be protected tomorrow as Today. On the other hand we have defined the behaviors which will prepare us for the future and will enable us to be stronger as Tomorrow.
TOGETHER ON THE ROAD TO THE TOP
Our competencies will lead us to success only with the sense of personal responsibility and group awareness, just like mountaineers who are bound to each other with one rope on the road to the top...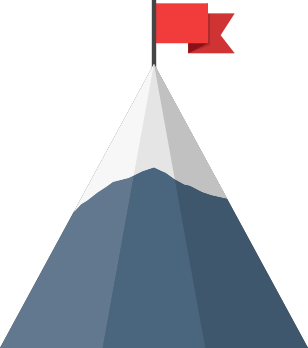 We have created 4 main competencies in the Evyap Maturity Model:
FOCUS: A journey embarked upon without planning, strategy, and due preparations is doomed to failure as a pleasant dream.
BENEFIT: The proper use of knowledge and information in the course of success is the key to achieve the goal.
COOPERATION: : In a tough journey to the top, sharing the same fate with the rest of the team requires acting in coordination with the team when taking an initiative.
DEVELOPMENT: What you learn on the road to top serves as the roadmap for the next journey to success.
OVERSEAS OPPORTUNITIES
We, as Evyap Turkey, also offer overseas opportunities to our employees at our production plants located in 3 different countries being Egypt and Malaysia. As we create job opportunities in the regions where we provide services we also find the talents which will enable the company's growth and support them in their development. Please click to read the interviews made with our colleagues having experienced this opportunity.
OUR ACTIVITIES
As our employees are always our priority, we organize various employee activities; such as Chocolate Workshops, Football Tournaments, Food Contests and Breathing Seminars and are eager to plan furthermore.