R&D
– Cosmetic Products Research Unit
The unit has been constituted with principles of searching for innovative concepts, meeting consumer demands at global level, following up global trends, scientific inventions and current regulations and reviewing the competition's activities. It aims to improve relations with universities, scientific and global institutions, and as well as suppliers.
– Cosmetic Products Development Unit
The unit develops cosmetic products based on scientific inventions to meet consumer needs. Together with the Cosmetic Products Research Unit, it also develops products with creative and innovative concepts for customers and consumers.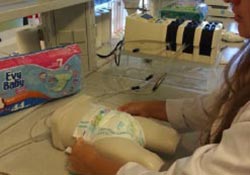 – Hygiene Research-Development
The unit works on the compatibility and implementation of the newly developed products. It develops competing products and meets the targeted consumer demands by related projects which developed by following up technological developments. The unit also ensures the technology at competitive cost level.
– Packaging Research-Development
The unit follows the developments in packaging materials, technologies and techniques used in the industry and ensures their implementations. The Packaging R&D Unit provides innovative packaging solutions to contribute at highest level in Evyap's ongoing development. The unit establishes close relationships with internal and external business partners to ensure production at maximum level, efficient information flow and cooperation. It also creates effective processes to render fast and on-time applications. In the Packaging R&D Unit, the target of developing sustainable products runs parallel with responsibility towards environment.
– Fragrance Development
The fragrance trends are defined in accordance with consumer needs and the implementation of the right fragrance for the right product is ensured.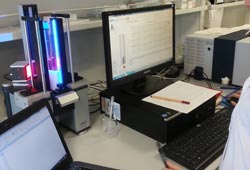 All Research and Development activities are conducted at the Research and Development Center Building, in Tuzla.
42 R&D employees from various disciplines within various business operations continue their works in an area of total 2.242 m². 7% of the employees have a PhD degree and above, 33% a master's degree, 26% a bachelor's degree and the rest have an associate degree.
We realize a comprehensive research & development studies thanks to the laboratories and equipment of high capacity within the R&D Center which accelerate product studies significantly. Each department has 800 m2 of space and own laboratories.
As of October 1,.2014, Evyap Research and Development Department is the first company that received Research and Development Center certificate in cosmetics industry by the Ministry of Science, Industry and Technology. The Department has successfully completed 3 TEYDEB projects in the recent years and new application procedures have been handled.
With the new products developed upon the activities of the R&D Center, many outputs which may be subject to patents have been achieved as well. As of today, we have patents being registered in Turkey and abroad for 6 inventions. In the coming years, R&D Center is aimed to increase the number of patents and all studies are carried out in this accordingly. Besides patents; many industrial design registrations for caps, packages, bottles, soaps, patterns, designs as well razorblades and hygienic pads are available.